Summary: The Top 20 Things to Do in Wellington with Kids
Museum of New Zealand Te Papa Tongarewa

Zealandia Te Mara a Tane

Weta Workshop

Cable Car

Kapiti Island

Wellington Museum

Wellington Botanic Gardens

Staglands Wildlife Reserve

Wellington Zoo

Mount Victoria

Space Place @ Carter Observatory

Oriental Bay Park

City Gallery

Frank Kitts Park

Waitangi Park

Cuba Street

Eastbourne

Walks

Wellington Waterfront

Catchpool Valley

Hutt River Trail

Belmont Regional Park

Kaitoke Regional Park

Queen Elizabeth Park

Paekakariki Escarpment 

Wellington Wind Turbine (Polhill Reserve)

Adrenaline Forest
---
The 20 Best Things To Do In Wellington City With The Kids (Full Breakdown)
Wellington. You've heard of it, right?
The capital of New Zealand and home to the world's best coffee, some of the most beautiful scenery you'll ever see, and a bustling art scene that will leave you in complete awe. 
But what about the kids? Are there any fun things for them to do in Wellington as they try to make the best of their school holidays?
Of course, there are! Let us tell you about 20 of the best things to do in the Wellington region with your kids. You will find that some of these activities are free and some may cost a bit of money. GO Rentals has you covered, grab one of our GO Play Discount Cards with any car rental booking and you will be on your way to saving money in Wellington City with your kids.
However, no matter what you decide to do, you are sure to have a fantastic time!
1. Museum of New Zealand Te Papa Tongarewa
You won't find a better way to spend a day with your kids than at Te Papa museum. It's a museum like no other — a massive building where you can see historical exhibits without walking through endless galleries. 
Plus, kids love learning about culture and history— and there's no better way to do that than immersing themselves in it.
The entry to Te Papa museum is free for visitors, so this can be a fun, educational, and affordable place to visit with kids.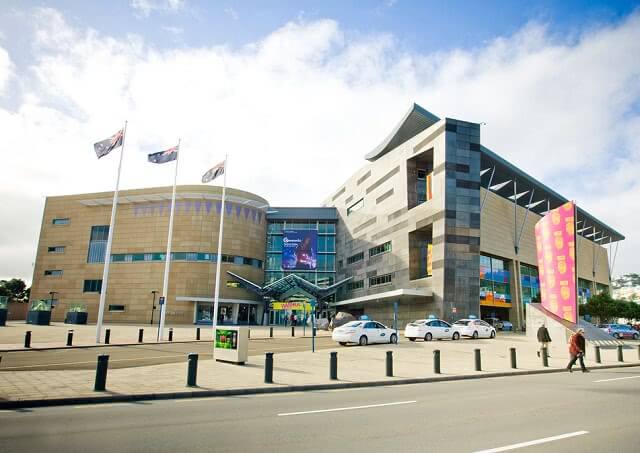 2. Zealandia Te Mara a Tane
Zealandia Te Mara a Tane is a hidden gem in Wellington, New Zealand. It's the only mainland predator-free area in the world, where your kids can see unique plants and animals that don't exist anywhere else. 
You, along with your kids, can learn about all the magical creatures that call it home, including strange giant insects and endangered kiwi birds.
The best part about this attraction is that there are no charges for children under age 5. 
So if you're looking for somewhere economical to take your kids in Wellington, then Zealandia Te Mara a Tane is perfect.
3. Weta Workshop
Wellington is a magical place, and there's no better way to appreciate its magic than by visiting the Weta Workshop. This place is home to all Weta-related things — from the sets of movies like Lord of the Rings and Hobbit trilogies to their miniatures and props collection.
It's free to enter and open daily from 9 am to 5 pm. So if you and your kids are a fan of these movies, then Weta Workshop is the place to go
4. Wellington Cable Car
The Wellington Cable Car is a good way to let your little ones enjoy the steep hills of Wellington City. It's a New Zealand Icon and an easy, fun way for them to see the city's wonders and learn about some of its history. 
Wellington cable cars runs from Lambton Quay to Kelburn and takes only about 10 minutes, but there are plenty of stops along the way where you can get out and explore some of Wellington's beautiful surroundings.
It's a great photo opportunity for parents who want to capture some family memories!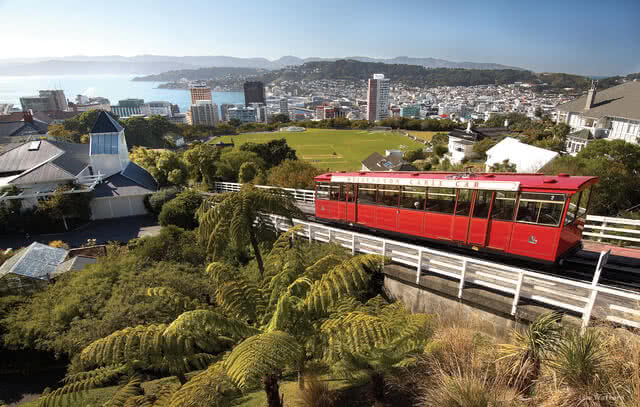 5. Kapiti Island
Kapiti Island is an absolute gem of a place that every family should visit at least once in their lifetime. It is just off the coast of Wellington and offers a range of activities for all ages, from bird watching to kayaking and hiking.
The price depends on the duration of your trip as well as the package you choose. 
Moreover, it's an excellent place for kids to explore and learn about nature. And since it is so close to the city, you can make a day trip out of it without having to pack up everything and head out for the entire weekend. 
6. Wellington Museum
A museum dedicated to the city of Wellington with no entry fee? What could be better? 
This museum is a huge hit with kids who love interactive displays and hands-on exhibits. It houses an extensive collection of historical items, including Wellington Zoo's first lion — King Dick — and his friend Rusty's model with their roars, as well as a display about the history of Wellington. 
There's also a giant screen between three floors where you can catch a short film on the history of Wellington and how the city evolved in the last 150 years.
7. Wellington Botanic Gardens
The Wellington Botanic Garden is a must-see for any parent travelling with kids. It's not just because it's home to the glowworms (although that's certainly a big part of the appeal). But the garden is filled with beautiful trees, flowers, and plants that will make your little ones feel like they've been shrunk down to a tiny size. 
There's also a duck pond where your children can feed the ducks, and you can sit back and enjoy nature.
The entrance ticket is great for a budget, so you can enjoy it with your kids without breaking the bank. 
8. Staglands Wildlife Reserve
Staglands Wildlife Reserve is another hidden gem. It's located in the suburb of Upper Hutt, so it's not exactly within walking distance of the city centre. 
However, it's worth making the trip for Staglands' diverse collection of animals and reptiles — including Auckland Island pigs, frogs, Kunekune, Arapawa Island goats, and more.
The best part? You can have a relaxing day and enjoy some of the mouthwatering homemade food from the log-cabin cafe. Your kids will also love exploring this unique wildlife park.
9. Wellington Zoo
Wellington Zoo is the perfect place for kids to get up close and personal with all kinds of animals. They can see everything from pandas to penguins and even have a chance to touch some of their favourite creatures!  
It's a great place for parents to relax and unwind. You can sit back on one of the many benches that line the pathways or bring your own picnic basket and enjoy a meal with your children as they explore their surroundings.
10. Mount Victoria
Mt Victoria is a good spot for kids to let their energy out and breathe in fresh air. This is one of the most popular walks in Wellington, and it's easy to see why. 
The lookout has a lot to offer, including views of the city and harbour, a playground, and some great picnic spots. Share your pics with GO Rentals and you could have a chance of winning up to $500*!
It is located on a hill northeast of the city centre and is easily accessible by bus or car (parking is available). The hike takes approximately 1 hour and 30 minutes.
11. Space Place @ Carter Observatory
This is a fun, interactive museum that will dazzle your kids and you alike. You can explore space and learn about outer space in a fun, hands-on way.  
There are hundreds of exhibits and displays, which makes for hours of fun. There are also programs for children, including science and planetarium shows.
To get there, you'll need a ticket that will cost around $14 for adults and $9 for children.
12. Oriental Bay Park
Just north of the city, this park is one of Wellington's most popular parks, and with good reason. It stretches along the shoreline of the city's bay and offers views of the Northern hills, as well as a playground for kids to play. 
It's also home to several cafes and restaurants that are perfect for parents who want to sit down for a bite or two while their kids play in the sand. 
While the entry is free, there are paid activities available in the park such as renting out skates or taking a ride.
13. City Gallery
Don't leave the city without giving your child a personal tour of the City Gallery. The creative art exhibitions are always a hit — not to mention that it's so close to the Botanic Garden that you can't say no to an afternoon stroll. 
You can also spend time in their art studio learning how to paint like an artist. So if you and your children like painting, this is where you should go.
14. Frank Kitts Park
Your children will find the playground of their dreams in Frank Kitts Park. It's got everything a child could want: swings, slides, climbing bars, and even a rope ladder to get up high. 
The best part is that it's surrounded by trees, so it's a great place to spend an evening with your family.
If you want to take a break from playing with your kids, there are plenty of places to sit down and relax while still keeping an eye on them.
15. Waitangi Park
If you don't have the budget to go to expensive places, then you should strongly consider visiting the Waitangi Park. This park is a beautiful place for your kids to hang out in the middle of town. 
A children's playground, skate zone, and splash pad are just some of the many things for children to enjoy here. 
There is also plenty of grassy space for picnics and games and a waka-launching area on the waterfront, which is great fun to watch.
The entry is free; however, if you're attending an event there, then you'll have to pay for a ticket.
16. Cuba Street
This street, located in the heart of Wellington's bohemian district, is brimming with things to do for families with children. 
You can enjoy an entertaining and upbeat walk about the street that includes many great shops, cafes, restaurants, and popular attractions, such as Logan Brown, Bucket Fountain, and spectacular street art.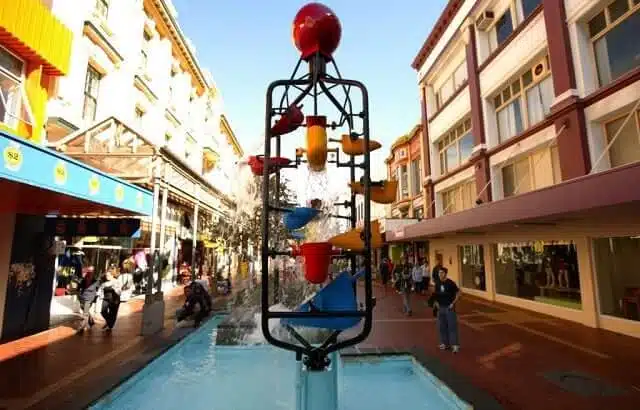 17. Eastbourne
Surrounded by the sea and parkland, Eastbourne boasts a lovely village feel with a pier, a famous lighthouse, and a great beach where you can take a walk with your kids. It's a little bit of exercise and a lot of fun — there's plenty to see along the way — and best of all, it's free.
18. Walks
Wellington's not the place where you want to be stuck in a car. It's got some of the best walking trails. And here are 7 that you shouldn't miss.
Wellington Waterfront
From Frank Kitts park to Oriental Bay and Queens Wharf, the Wellington Waterfront walk can offer a magnificent view for you and your kids. You can visit it at any time of the day, but it's adorable at sunset when the sky turns pink and the lights come on. 
Catchpool Valley
Enjoy a 30-minute walk with your kids through Nikau grove and Broadleaf forest. The walk is open for locals from September to April.
Hutt River Trail
Located at Lower Hutt, the walkthrough Hutt River Trail will give your kids a truly stunning view throughout. It is open for visitors every day from 8 am to 6:30 pm. At times, you can be walking along rivers that are so green that it looks unreal! 
Belmont Regional Park
This walk offers many different options, from leisurely strolls to more challenging hikes over rolling hills and through bush-clad valleys. Your kids will enjoy the hike, and it is open all day, so you can pick whatever time works best for your family.
Kaitoke Regional Park
This spot has incredible views and is perfect for kids who love getting their adrenaline pumping. The park opens at 6 am in the morning and closes at 8 pm at night. The walk is absolutely free. However, camping would cost you around $9.
Queen Elizabeth Park
Located on the Kapiti Coast, this park has a variety of trails that are easy for kids and will allow them to explore wetlands, dunes, kahikatea forest remnants, and paddocks.
The park operates 11:00 am – 4:30 pm Saturday and Sunday so that you can make a day of it with your family!
Paekakariki Escarpment 
What better way to get your kids off their screens than a day of adventure? The Paekakariki Escarpment is just the place for that. This 9.1-km walk is open 24 hours and offers stunning views of Kāpiti Island as well as the Kāpiti Coastline.
19. Wellington Wind Turbine (Polhill Reserve)
You've heard of the wind turbine, but have you ever seen it up close? If you haven't, then this is the place you should go. It will be especially enjoyable for your children if they've been studying about renewable energy sources at school. 
The area has long 4WD roads, narrow winding tracks, and steep pathways all throughout. And if you're lucky, you might see some native birds like tui or kaka while you're there.
The entry is free, and you can visit anytime during the day because it is open 24 hours.
20. Adrenaline Forest
Adrenaline Forest is a challenging adventure park for kids and adults alike. With more than 20 different attractions, there's no shortage of exciting activities here. 
The most popular activities include the zip-lines, rope bridges, and climbing walls.
---
Honourable Mentions
Cafes And Restaurants You And Your Kids Will Enjoy
Now that we've discussed the 20 best things to do in Wellington city, here are 2 cafes that you should definitely visit for a relaxing time which both feature on our Full Wellington Guide. 
Scorch-O-Rama
This restaurant is located on the shoreline of Miramar Peninsula's Scorching Bay, so it's a great place to go with kids who like to play in seawater.
Scorch-O-Rama has a dedicated kids' menu, so your tykes will be well fed, and there's plenty for them to do while you enjoy your meal. 
This cute little cafe opens at 8:30 am and closes at 4 pm.
Picnic Cafe
Located in the Wellington Botanic Garden, Picnic Cafe is a great place to take kids on a picnic. 
They have all kinds of picnic boxes, and they're right next to the rose garden. 
They also have caffeine for parents — which is essential when you're trying to wrangle kids. Their hours are from 8:30 am to 4 pm.

Activities To Consider When You're With Your Kids
Here are four activities that will keep your little ones entertained for hours (and maybe even make you feel like a kid again):
Watch Movies
Watching movies is a great way to spend time with your kids in Wellington City.
The Roxy cinema has some of the latest cartoon movies available on its website at discounted prices; your kids will surely love it!
If you're looking for something less expensive, you can visit the Embassy Theatre, which opens at 9:00 am and closes at 10:30 pm. The prices for children under 13 are cheaper which is great if you are looking to save some money.
Play Bowling
If you're looking for something fun but not too exhausting, consider bowling. 
The Lanes is the perfect place to start, with 15 blue-lit lanes, a pinball lounge, pool tables, and a full bar. 
If you're looking for something a little less chaotic, Bowlarama is a great option. It offers indoor ten pin-bowling family deals too.
Go Swimming
If you and your children like water, then consider going for a swim.
H20 Xtream is the best way to spend a watery day in Wellington City. They have all kinds of activities for kids, including swimming lessons and mini-golf. 
The water park is open from 5:30 am to 9 pm every day, and it's a great option if you are looking for budget friendly activities.
Wellington Regional Aquatic Centre is another great option. It has a heated indoor pool, toddler pool, water-play area, and spa.
Indoor Playground
When you're with your kids in Wellington City, you need a place to let them run wild. Mission: Inflatable is the perfect solution.
This indoor playground is fully equipped with slides, tunnels, trampolines, and more! Your kids will feel like they're playing outdoors while you can relax, knowing they'll be safe inside. It is open Monday-Sunday, 9:30 am to 7:30 pm, and charges only $12.
If your kids are younger, Chipmunks Playland and Cafe Lyall Bay is also a great option for an indoor play space. This place has it all: climbing walls, slides, trampolines, and even a ball pit! 

Places You Must Visit As A Family
City Centre
The city centre is the top place to visit as a whole family in Wellington. Located at the city's heart, you can find everything you need right here. From shopping to eating out, there are plenty of options for everyone.
Chocolate Factory
The Chocolate Factory is a must-visit for any family with kids who are into chocolate.
When you arrive at the factory, you can buy souvenirs (the chocolates are super cute) and eat some free samples.
You can even take a tour of the factory and see how they make their delicious treats. 
You can visit anytime from 9 am to 4 pm.
Weta Caves
If you're in Wellington with the kids and looking for ways to get them out of your hair, the Weta Caves is a great option.
The caves are home to some of New Zealand's most famous movie effects artists, who have created iconic creatures like Gollum from The Lord of the Rings and Kong in King Kong.
They'll tell you all about their work in a tour that anyone can enjoy, whether they've seen all the movies or not.
Wellington Beaches
Wellington boasts beautiful beaches, including Oriental Bay and Lyall Bay, which are both at a 10-minute drive from the city centre. Check out our list of Wellington Car Hire Deals to make the most of your time in the area.
The water is warm enough for swimming in summer and is popular with families who want to picnic on the sand or have a barbecue at one of the many parks located close by.
Oriental Bay is a popular spot for swimming and cycling, as well as for sunbathing. It's also home to Wellington's annual fireworks display on New Year's Eve.
Lyall Bay is also popular with families who enjoy windsurfing, kayaking, and kitesurfing. Plus, if you have a dog in your family, it would be an enjoyable spot for it as well as the eastern end of the beach is quite famous for its off-leash dog area.
Discovery Garden
An outdoor classroom for families, the Discovery Garden was designed to be a living laboratory for exploring the uses of plants and their interconnection with our daily lives. 
Located on a steep and exposed hillside at the heart of the Wellington Botanic Garden, this is a place where you and your children can learn about plant-based diets, medicines, construction materials, and much more!
Wellington CBD
Wellington CBD is the centre of the city close to Lambton Harbour. It's full of New Zealand's best restaurants, cafes, and bars — and it's all right there in one spot so families can enjoy a great time without travelling too much. 
You can grab an espresso at the Wellington Central Library, get a bite to eat at one of the many restaurants surrounding Civic Square, and then walk over to see the amazing wildlife sculptures at Wellington Zoo.
Additionally, you can visit any time of the day, but it's always recommended to go in the evening so you can catch the mesmerising sunset.
---
Frequently Asked Questions
Why is Wellington a unique place to visit with your kids?
Wellington is a unique place to visit with your kids because it's full of fun and exciting activities to help them learn and grow. With its beautiful beaches and mountains, Wellington is surrounded by gorgeous natural beauty that will keep your kids' imaginations running wild. 
The capital city of New Zealand also offers plenty of activities for kids of all ages, from arts and crafts classes to scavenger hunts in the city centre.
What's the weather like in Wellington?
Wellington is located in the southwest of New Zealand and has a temperate climate, meaning it's not too hot and not too cold. 
The average temperature is about 15 °C (59 °F) all year round, which is a little warmer than what you might expect being so far away from the equator.
When's The Best Time To Visit Wellington, NZ?
The best time to visit Wellington, New Zealand, is between March and May.
The weather is perfect, and the city is at its most vibrant. The period allows you to take advantage of the great outdoors with lush greenery and beautiful beaches or explore the city's many museums and galleries.
GO Rentals have a selection of family SUV car rentals at our Wellington Airport branch so you can fit in your children, picnic and supplies and get GOing with your family adventure!