New Zealand is a country that is blessed with some amazing wildlife and whilst there is nothing more spectacular than seeing some of these amazing animals in their natural habitats, it's not always possible to see them all so if you want to discover some of New Zealand's most amazing wildlife, but don't have the time to travel to all parts of the country where these wonderful animals are found, then make sure you check out some of the amazing zoos and wildlife parks throughout New Zealand.
We are lucky to have so many zoos and wildlife sanctuaries throughout the country from Auckland Zoo, the country's biggest zoo to some of the smaller sanctuaries dotted all around New Zealand. We polled out GO Explore fans on Facebook and Instagram to find out some of their favourites as well as adding some of our own personal faves into the mix. Here are 11 of the best zoos and wildlife parks in New Zealand, brought to you by GO Explore:
1. Auckland Zoo
Auckland Zoo is the biggest zoo in New Zealand and is home to over 120 different species of animals. The zoo covers a 17-hectare space next to the beautiful Western Springs park in Central Auckland.
The animal enclosures are natural, wide and spacious with great vantage points to watch the animals. One of the most popular animals there is the red panda (its cuteness helps) as well as the kiwis, tigers, elephants and meerkats.
There are plenty of feeding times and the knowledgeable zookeepers give great informative talks showing just how dedicated they are to the animals in their care.
The zoo in Auckland is one of the most popular tourist attractions for locals and international visitors alike and as well as being able to check out many New Zealand native animals, you will also discover animals from all around the world at this wonderful Auckland attraction.
If you're in need of a car to get around Auckland, we have rentals locations in the city and at the airport.
View this post on Instagram
2. Brooklands Zoo
In the West Coast city of New Plymouth, you'll find a charming little family-orientated zoo called Brooklands Zoo. Although it may be the smallest zoo on this list, it does have a lot of things going for it like the fact that entry is free of charge!
Located within Brooklands Park and right next door to the iconic Pukekura Park, Brooklands Zoo has a nice variety of animals to interact with and enjoy. This includes the farm animals, the birds in the walk-through aviary, squirrel monkeys, otters, meerkats and more.
They also have a great playground for the kids and a coffee cart for the adults where they also sell ice creams – perfect for those hot summer days!
View this post on Instagram
3. Hamilton Zoo
One of Hamilton's most highly rated attractions is Hamilton Zoo, home to over 600 different species of animals. The zoo is based in the Hamilton suburb of Baverstock and was previously the site of a farm meaning the animals there now enjoy a huge amount of space.
Hamilton Zoo is a family orientated attraction that will easily keep everyone entertained for a great day out. It has a very relaxing atmosphere that the animals enjoy with plenty of picnic spots and playgrounds too.
The keeper talks are great, and they do them for a wide range of animals. Rhinos, tigers, chimpanzees, giraffes, meerkats – these are just some of the fantastic animals you can meet and get to know.
View this post on Instagram
4. Kiwi North
If this is your first visit to New Zealand, you absolutely can't leave without seeing a kiwi and a great place to do that is Kiwi North.
Based in the Northland city of Whangarei, Kiwi North has the only kiwi house in the region where you can watch them carry out their daily activities like foraging for food. The house is also home to our oldest reptile, the tuatara, some 250 million years old.
The other great thing about Kiwi North is that it also incorporates a number of other attractions like a museum and heritage park, filled with old buildings and relics from yesteryear.
View this post on Instagram
5. Orana Wildlife Park
In the Garden City of Christchurch, you'll find the Orana Wildlife Park, New Zealand's only open-range zoo that was founded to put endangered species in an environment that's just like their natural habitat.
"Orana" is the Maori word for "place of refuge" – a perfect way to describe this fantastic wildlife park. They have some very special animals here including white rhino, tigers, cheetah, giraffes and New Zealand's only gorillas.
The experience everyone raves about, however, has to be its world-famous Lion Encounter. Aboard a specially caged vehicle, you'll get taken into the lion sanctuary where they'll climb around the cage while being fed. It's an amazing safari-like experience that will give you a newfound respect for these awesome creatures.
Grab your Christchurch car rental and be on your way to explore the wildlife in no time!
View this post on Instagram
6. Paradise Valley Springs Wildlife Park
The Paradise Valley Springs Wildlife Park has a couple of different parts to it which combine to make it a unique and memorable attraction.
The first part is the trout springs in amongst dense New Zealand bush with wonderful walkways following tranquil cascading streams. The second part, just a few minutes' walk away, is the lion park, that's right a lion park. African lions to be precise who have called this place home since the 1970s.
As you can imagine, lions are incredible animals to see in the flesh and they're housed in a specially designed enclosure so you can get great views of them. The feeding times at 2:30 pm every day are a spectacle that simply can't be missed.
View this post on Instagram
7. Pukaha National Wildlife Centre
The Pukaha National Wildlife Centre is one of the most special places on this list as an established captive breeding facility for some of New Zealand's most precious species. It sits amongst 942 hectares of forest just 20 mins drive from the North Island town of Masterton.
As well as its important breeding work, there's another reason the Pukaha National Wildlife Centre is so special. It's because it has its own globally renowned star, Manukura, the only white kiwi in captivity, who thrills the hearts of every visitor.
Manukura has lots of other friends there who are just as well-liked, like the tui, kokako, hihi, korimako and more. People also enjoy feeding times with trout and eels.
View this post on Instagram
8. Staglands Wildlife Reserve
One of the highest-rated attractions in Wellington is the Staglands Wildlife Reserve and if you've had the pleasure of going, you'll know why.
The reserve itself, an hour's drive from the city, is in the picturesque Akatarawa Valley. It was founded to inspire a love of wildlife by showcasing animals and birds in a beautiful natural setting. It's a goal that has easily been accomplished here.
Feeding the animals is a big part of the experience at the Staglands Wildlife Reserve and is something the kids especially enjoy. The deer park with its rolling hills is another great part of the experience and the reserve also boasts bird aviaries, wetlands, stables, old settlements and tractor rides too!
View this post on Instagram
9. Wellington Zoo
Our nation's capital has one of the best zoos in New Zealand which houses over 100 species of animals from four different continents. It was also New Zealand's first zoo and was founded in 1906, over 120 years ago.
One of the great things about Wellington Zoo is that they offer a 'Close Encounter' experience. This is a personal and private encounter between you, the zookeepers and the animals that goes beyond your usual zoo experience.
Grab your Wellington car hire from the airport and book in a 'Close Encounter' with the giraffes, red pandas, capybaras, lemurs, meerkats and cheetahs. It's a fantastic way of making your zoo trip that much more memorable.
View this post on Instagram
10. Willowbank Wildlife Reserve
Christchurch is blessed with a number of fantastic wildlife parks and Willowbank Wildlife Reserve is another great one to visit. The Willowbank Wildlife Reserve has been a top attraction for over 40 years now, receiving around 120,000 visitors every year.
The reserve has a wide range of animals that are split into three sections. The 'Farmyard' section, 'New Zealand' section and a 'Zoo/Exotic' section. The undoubted stars of the reserve are the Kiwis thanks to the awesome glass-free nocturnal kiwi house you can see them in.
The Kiwi House design means they are able to guarantee a kiwi sighting for every visit. You'll also enjoy seeing all their other animals including tuatara, kea, kaka, alpaca, miniature horses, siamang gibbon, star tortoises and more.
View this post on Instagram
11. Zealandia
Last but not least, the epic ecosanctuary that is Zealandia is the final one we feature which is nothing short of an incredible marvel that graces the capital city of our country.
Zealandia is a project dedicated to bringing a 225 hectare back to its pre-human condition as a home for many of our native species of birds, flora and fauna to flourish. It's secured by an 8.6km predator-proof fence and allows visitors to roam freely in an experience that's almost like the New Zealand Jurassic Park. On any given day, you might see up to 40 different species of birds.
Another great thing about Zealandia is that they also do night tours which provide a great opportunity to see kiwi as well as other birds and animals (like lizards and eels) that prefer the night which is an awesome way to do it.
View this post on Instagram
The best wildlife parks and zoos in New Zealand!
We hope you've enjoyed our picks for the best zoos and wildlife parks in New Zealand. As you can see they can be found right throughout our country meaning you can visit one no matter where your adventures happen to take you!
Related Posts
Book a vehicle for this trip
We recommend: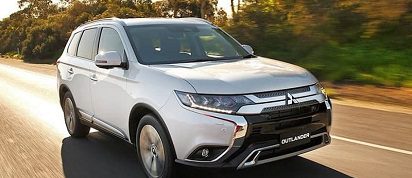 Large SUV
Mitsubishi Outlander
Seats

5 seats

Large Bags

1

Small Bags

2

Transmission

Auto trans