We're lucky enough to be a great destination for so many things. Culture and scenery are a given but what's sometimes missed is the delicious New Zealand food you can enjoy. With some amazing fresh seasonal produce and seafood and some seriously talented chefs, there are some great opportunities to dine well. Very well!
Before we take a closer look at some of New Zealand's most popular food, we wanted to tackle some of the most frequently asked questions relating to New Zealand food so here we go:
What are the famous foods in New Zealand?
A pretty broad question to kick things off and one we tackle in some more depth in our list below, however, our quick-fire answer to this one would include:
Pies – a pie from the local bakery is an absolute staple for most New Zealanders and one of the most popular choices for a lunch snack.
Seafood – with over 14,000 kms of coastline, it's perhaps no surprise that seafood features a lot in our list of 19 famous foods in New Zealand.
Roast Lamb – this one is probably more popular overseas than it is here in New Zealand as lamb continues to be one of our largest exports here in New Zealand. Still, Kiwis do love a good lamb roast.
What is the national dish of New Zealand?
This question is one that causes some serious debates up and down the country. The general consensus seems to say it's between two of our most famous dishes – Fish and Chips or the humble Pie. To answer this question is also to answer the main question – what is New Zealand's favourite food!
These are two heavyweight contenders and for us, they are the leading two to take out the crown of New Zealand's national dish. When it comes to pies, the mince and cheese pie is just a kiwi icon. You don't really find them anywhere else in the world (except in Aussie as they like to copy us) so for international visitors, they are a bit of a novelty and a super-tasty one at that.
If we had to throw our hat in the ring for one or the other though, we would have to go with fish and chips. They are just the absolute bomb here in New Zealand, no matter where you go. No town in New Zealand is that far from the sea so the fish is always super fresh. You can read more about the best place to get fish and chips in New Zealand in our annual review.
20 of New Zealand's favourite foods
So, now we've answered a couple of the most frequently asked questions, let's get down to business. To help you decide New Zealand foods we're most is famous for, we've put a list together of 20 delicious New Zealand foods you need to try and where you'll be able to find them!
1. Anzac biscuits
Anzac biscuits are classic Kiwi biscuits made mostly out of rolled oats, golden syrup and flour. They have a special place in the heart of New Zealanders because of their association with the Australian and New Zealand Army Corp (ANZAC). These sweet biscuits were often sent from the wives of soldiers during the war because they travelled well without spoiling.
Many cafes in New Zealand bake their own Anzac biscuits so you won't have any trouble finding them.
2. Bluff Oysters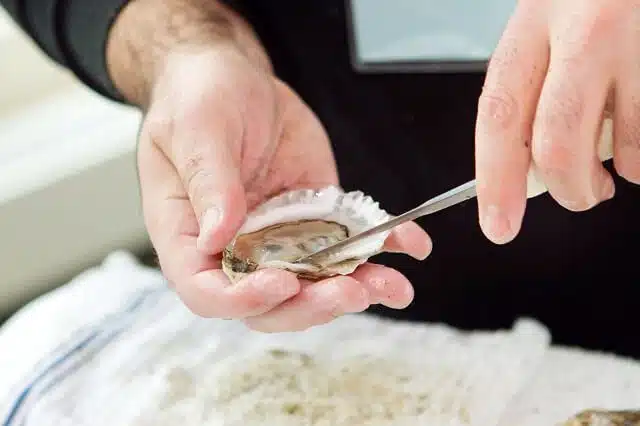 You haven't had an oyster until you've had a Bluff Oyster. Fact! Succulent and fleshy with an intense flavour of the sea. The Bluff Oyster season is one of the most highly anticipated times of year in the Kiwi culinary calendar. Whether you have them raw or lightly battered and fried, they are delish.
Bluff Oysters are actually available throughout the country though nothing beats going to Bluff itself! Attending the Bluff Oyster Festival isn't a bad shout either!
3. Crayfish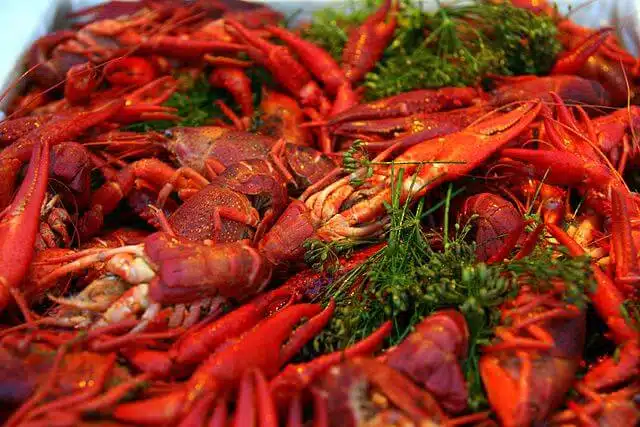 Being an island country, seafood features regularly on this list and crayfish is a great one to include. Fans of Taika Waititi's 'Boy' may recall the scene where the kids complain about "another" meal of crayfish. It's a humorous take on how much this globally recognised delicacy flourishes in New Zealand.
Kaikoura in the South Island is known as the Crayfish capital of New Zealand with a number of great places like The Craypot and The Kaikoura Seafood BBQ Kiosk.
4. Feijoa
Feijoas are a popular fruit that is abundant in many gardens of New Zealanders. Though it's a natural part of the Kiwi palate, visitors sometimes describe it as an acquired taste. We love it in this country and mix it in all manner of things including smoothies and cocktails.
If you've got Kiwi friends they'll be able to source a sack of feijoas for you in less than an hour. Otherwise, tourists can buy them in the local supermarkets.
5. Fish and Chips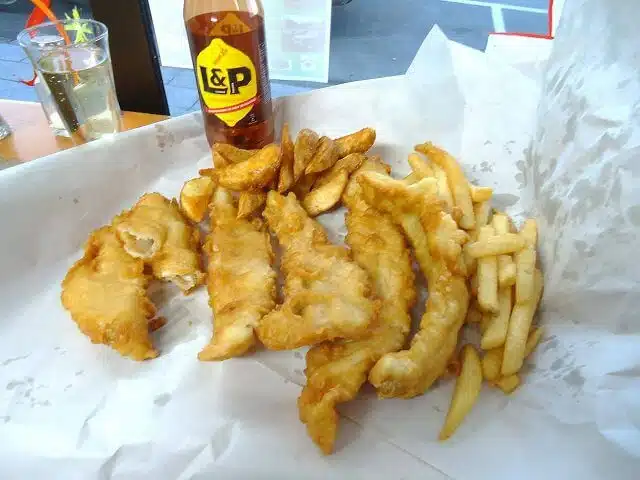 Fish and chips aren't endemic to New Zealand but we are the ones that do them the best! The British will argue otherwise but when you're working with fresh fish from the Pacific and throw in a Kiwi portion of chips wrapped in paper and enjoyed on the beach, nothing beats it.
They're not hard to find and we've written about the best places to enjoy fish and chips in New Zealand.
6. Green-lipped mussels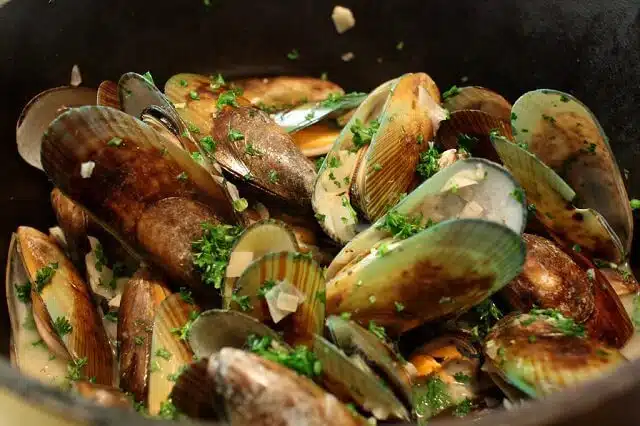 The funny thing about Green-lipped mussels is that when you see them overseas in restaurants they're always presented as delicacy items. What visitors discover when they arrive, is that they can be enjoyed almost anywhere you go.
Plump, sweet and tender – we love the way they serve them at the Belgium Beer Cafes like The Occidental and De Post in the North Island, steamed or grilled and presented in buckets!
7. Hangi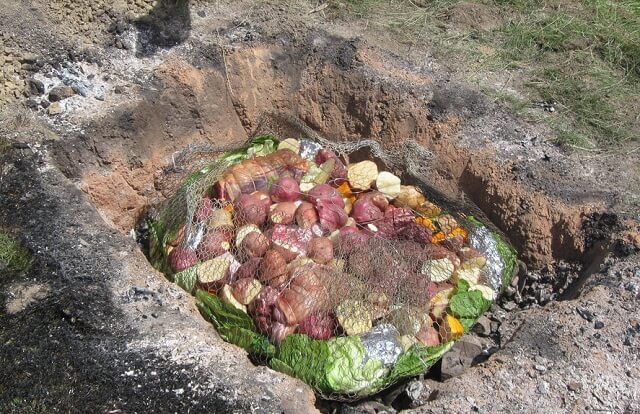 For a truly unique New Zealand food experience, you can't go past a hangi, a traditional Maori feast where food is cooked in a pit of heated stones. It provides for a great cultural experience and the food, which is akin to roast vegetables and meat, is succulent, tender, nourishing and delicious.
A great place to enjoy a hangi is Rotorua in conjunction with other Maori cultural experiences in places like the Mitai Maori Village and the Tamaki Maori Village who are also GO Play partners!
8. Hokey Pokey Ice Cream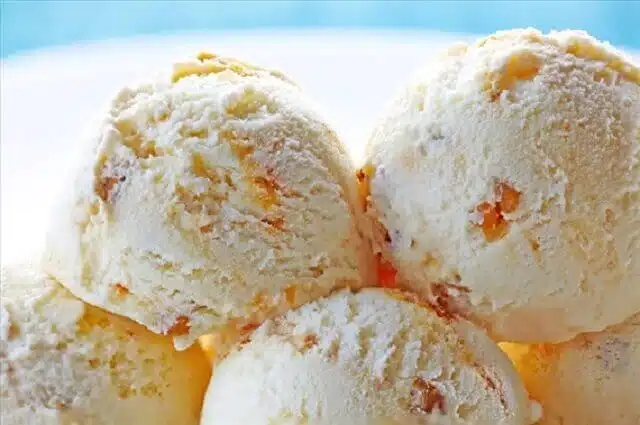 We love our ice cream in New Zealand, especially over our hot summer when it really does become a necessity. It doesn't come as a surprise then that we've even invented a few flavours of our own. One of the most iconic is Hokey Pokey, a vanilla ice cream filled with small bits of honeycomb. Consume with a flake or chocolate fish for the ultimate experience.
Hokey Pokey ice cream can be found in all ice cream shops in New Zealand. If you want an extra big one then head to Pokeno, South of Auckland, which is legendary for them!
9. Kiwiburger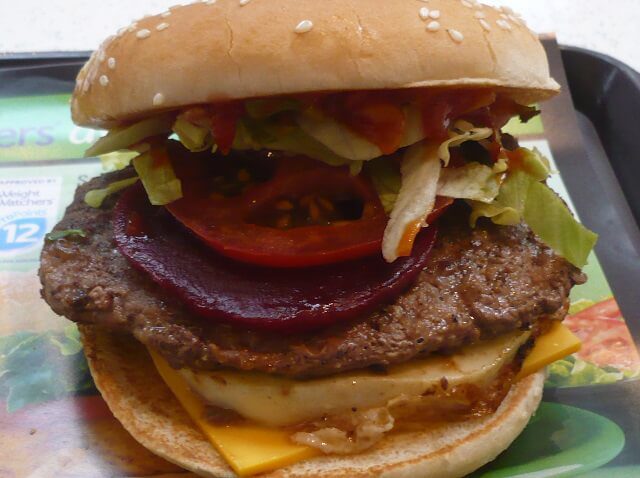 Just as much as we love our ice creams, we love our burgers too. Also like ice creams, we've created our own variant which is the epic Kiwiburger. The burger itself consists of a juicy beef patty, cheese, egg, lettuce, onions, tomato and beetroot with tomato sauce (ketchup) and mustard. Just reading about it makes the tummy rumble!
The Kiwiburger is a feature in many burger joints including McDonald's across the country. Our personal favourite is the version (called the Kiwi Classic) at Burger Wisconsin.
10. Kumara Fries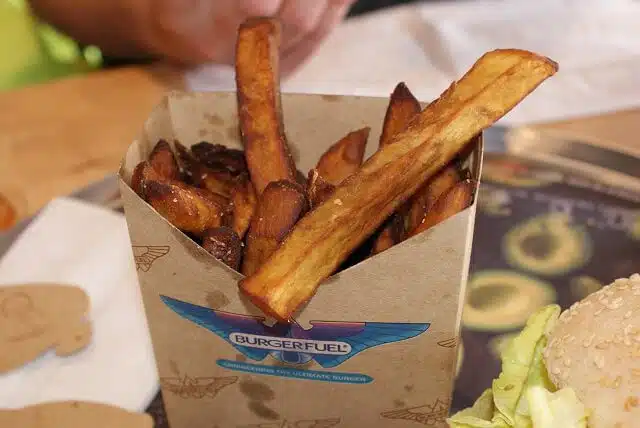 You haven't had fries until you've had Kumara fries. Kumara has a long history here as a type of sweet potato that was harvested by early Maori settlers. They have since become a staple across the country as a real Kiwi favourite. A great way to enjoy them is as fries with a bit of aioli on the side.
Again these are readily available but if you happen to be passing by a Burger Fuel you'll be able to grab some there.
11. Lamingtons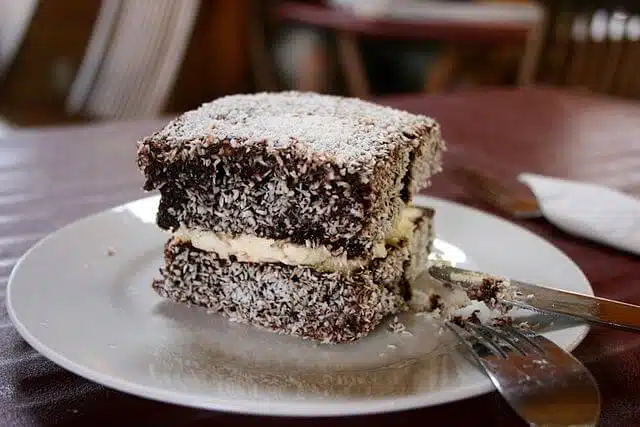 Our first cake to feature on the list is the Lamington, a lovely light sponge cake, covered with flavoured icing (traditionally raspberry or chocolate coated) and sprinkled with desiccated coconut. The Australians think they invented this (a common theme through this blog) but everyone knows the truth: they are 100% Kiwi!
Lamingtons can be found in local bakeries nationwide and go well with a dollop of whipped cream.
12. Lolly Cake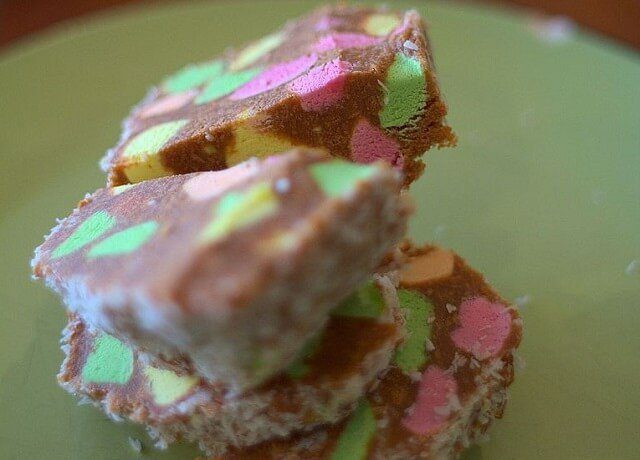 Another sweet treat (this one uncontested with regards to its origins) is the lolly cake. The lolly cake is a bit of a cross between a cake and a biscuit due to the fact that its base is made of crushed malt biscuits. It's also filled with sweet 'Eskimos' lollies (a bit like chewy marshmallows) and a healthy dose of desiccated coconut as well (we love that stuff).
Lolly cakes can be seen in food cabinets in cafes all around New Zealand.
13. Marmite on Vogel's Bread Toast (very thin slice)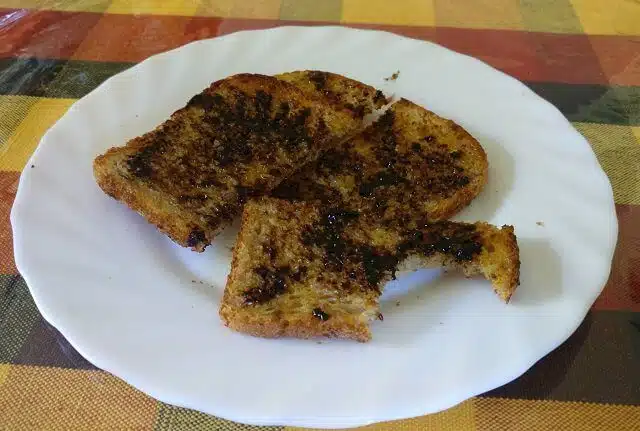 This might come across as a bit of a strange one, as you do get marmite in the UK for example, but ours is different. Unlike the offensively sweet British concoction, the Kiwi recipe is rich with just the right balance of salty bitter goodness. Combined with toasted Vogel's bread ("very thin slice" loaf) you have a crunchy and delicious thing indeed.
You can do this one yourself by going to any of the local supermarkets!
14. Mince and cheese pies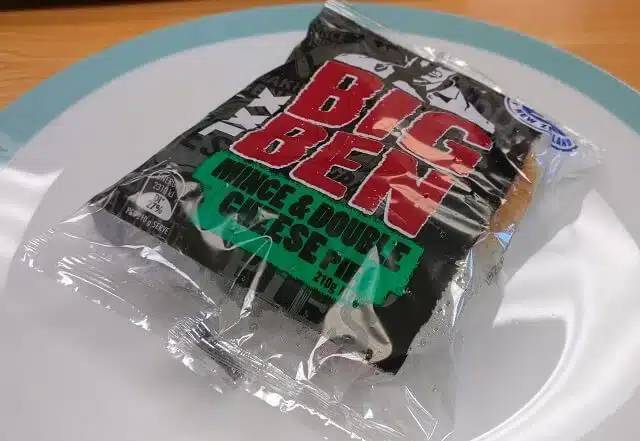 We Kiwis get pleasure from the simplest things and another example is Mince and Cheese pies. Some of you may have seen the video that went viral of an NZ police officer giving advice about blowing on the hot pie. It shows just how much we care about pies and how they are consumed.
As the video also suggests, you'll want to enjoy yours the Kiwi way by getting it from a warmer in a dairy or petrol station. We recommend Big Ben as our brand of choice!
15. Paua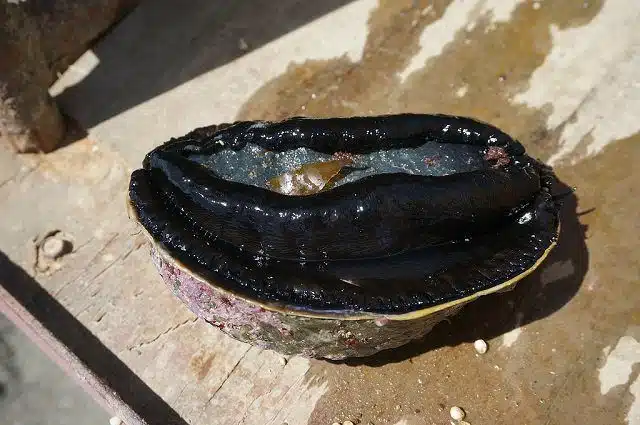 For something at the opposite end of the scale, as a bit more of delicacy, you can't go past Paua. Paua is a species of abalone that are particularly well known in New Zealand for their beautiful decorative multicoloured blue and green shells, often used in jewellery and souvenirs. When cooked right, it tastes like the steak of the sea.
Paua is great when done as a fritter but if you want to treat yourself then the Paua Ravioli at Logan Brown in Wellington is a must!
16. Pavlova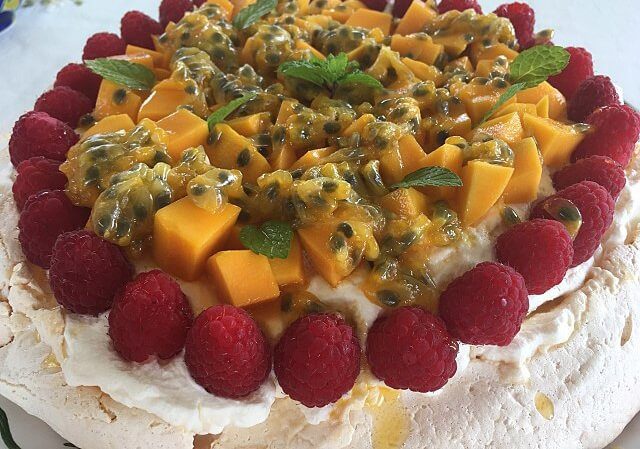 Crisp on the outside, fluffy on the inside – the Pavlova is a wonderful light dessert packed full of sweetness that brings nothing but smiles to happy faces. This is another one that the Aussies have tried to claim but the precision and delicate touch required to make pavlova is proof they could've only come from New Zealand.
We often have pavlova on special occasions but you can find them in many nice restaurants in New Zealand. We like the interpretation of it at Mikano in Auckland, served with fresh fruit!
17. Roast Lamb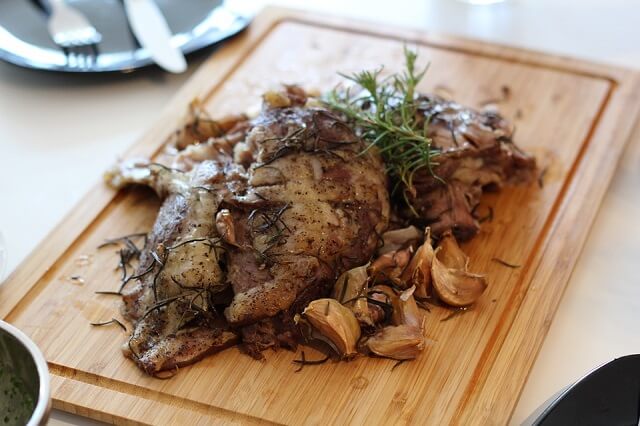 New Zealand Lamb is famous all around the world and is one of our major exports that can be purchased in many supermarkets overseas. Nothing beats having it in its place of origin which is what all visitors should always make sure they try and do. For that, we recommend trying it as a roast at a relaxing Sunday lunch with a bit of pinot noir.
Pedro's House of Lamb specialises in the art of roast lamb, which they've absolutely perfected and have restaurants in Auckland, Christchurch and Queenstown.
18. Sausage sizzle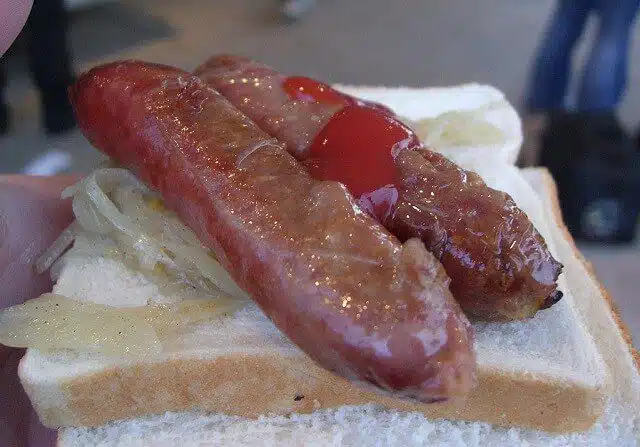 For a truly local New Zealand cuisine, you'll want to keep an eye out for a sausage sizzle. If you're wondering what a sausage sizzle is it's a BBQ with a lot of sausages on it, sizzling away, with onions also on the go. For a couple of dollars, you can get one wrapped in a slice of bread with as much tomato sauce or mustard as you like.
You'll usually spot them outside supermarkets and shops as part of a community fundraising event so it's a great way to give back as well!
19. Whitebait Fritters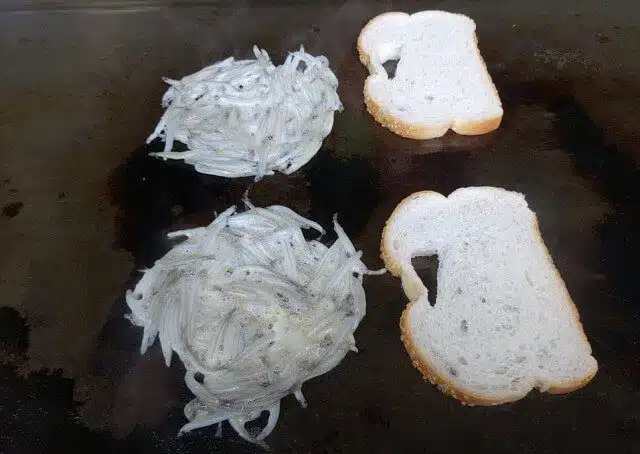 Mmm… Whitebait Fritters… New Zealand food doesn't get much better than this! Whitebait is a little different in New Zealand compared to other countries where they are small herrings. Kiwi versions are much smaller (around 4cms) and are almost translucent and very delicate in taste. That makes them perfect for fritters which is the most common way to enjoy them.
The West Coast of the South Island is whitebait country and Westport has its own Whitebait Festival which makes a great day out.
20. Cheese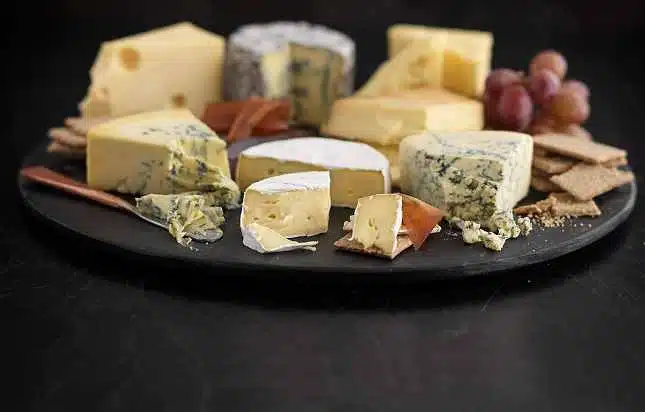 Making the updated list in 2021 is cheese. Hmmmm cheese. Whilst cheese is by no means unique to New Zealand, we do make some pretty amazing artisan cheeses here in New Zealand from clue cheese to sharp vintages to creamy soft cheeses – we've got all the bases covered. A quick trip to any New Zealand supermarket will uncover some absolute gems from leading cheese companies including Kapiti, Puhoi Valley and Whitestone.
One of our favourite things is a good old fashioned cheese board (often brought out at a BBQ whilst the meat is cooking). Head to the supermarket, grand three or four of your favourites and whack it on a board with a few crackers or some fresh bread and you're good to go.
Not forgetting…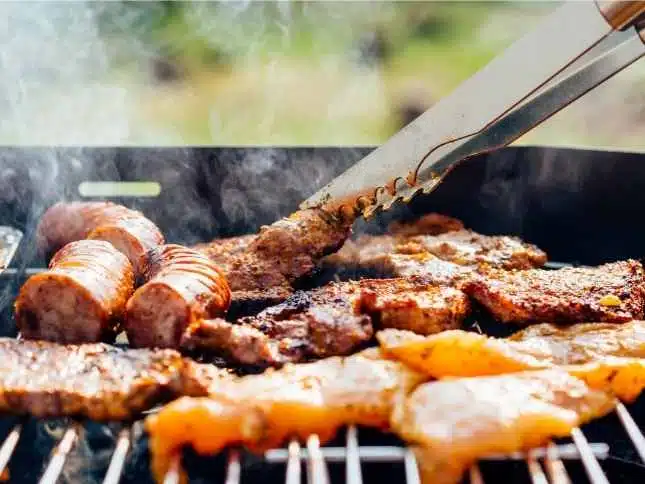 Whilst this is not a type of New Zealand food, a list of New Zealand's favourite foods would not be complete without talking about the humble barbeque. However you refer to it – barbie, BBQ, grilling – outdoor cooking is as Kiwi as it gets during the summer months and a walk around your local neighbourhood will have you drooling as you smell all the amazing food that is being cooked outdoors every night.
We will literally cook anything in the barbie – lamb, beef, chicken, sausages, burgers, fish, sweetcorn – the list goes on. There is nothing better than getting together with a group of mates and enjoying the delights of a BBQ. Typically, the blokes will all huddle around the meat whilst the ladies enjoy a glass of wine and work on the salads – another essential element of a good BBQ. Whilst this might seem a bit sexist or stereotypical, it's just something that seems to happen wherever you go – check it out the next time you go to a BBQ and you might just have a little chuckle to yourself.
New Zealand food at its best!
Hopefully, that's enough options to keep you busy during your adventures for your next trip to our beautiful country. We're a people that take great pride in our food and cooking skills and we're sure you'll enjoy it just as much as everything else you do during your travels here!
Related Posts
Updated: 3 June 2021