Queenstown is going to go off this winter. After two years of inconsistent ski seasons, this year promises to be bigger and better than ever, with Kiwis and overseas visitors flocking to Queenstown to make the most of the amazing skiing opportunities and to soak up the atmosphere in one of the best destinations in the world for apres-ski. Luckily for you, we've got you covered when it comes to making the most of your trip to Queenstown this winter. Not only do we have some amazing deals on ski hire and other ski-related activities through our exclusive GO Play Programme, but we've also got some amazing deals on activities off the slopes too. One of the most popular things to do at this time of year is to head for a relaxing spa treatment and that's why we have partnered with Body Sanctum to offer you some pretty amazing discounts on spa treatments in Queenstown.
Whether you have spent a full day on the slopes and your body needs to be restored for another full day on the skis, or you simply want to treat yourself to a nice relaxing massage, Body Sanctum has a huge range of packages and treatments available and when you rent your car direct with GO, you can access an exclusive 10% discount on all treatments over one hour with your GO Play card.
Skiing is the big draw card for Queenstown over the winter months, however, even if you're not a skier, Queenstown is a winter playground just waiting to be explored.  There's so much going on at this time of year that you'll never be short of things to do away from the slopes. From wine tasting to sledging, bungy jumping to relaxing at a spa, there is plenty to do which does not involve the white stuff (and loads to do if you are a big fan of skiing, snowboarding, tubing and generally throwing yourself down a mountain at high speed!).
We love to hear from our GO Explorers who have managed to experience a day at the Body Sanctum Day Spa. Whether you have been hitting the slopes hard or you just need to relax and unwind on a weekend away, these guys have got you covered. They have a whole range of packages available and have also launched a special skier's massage package which is perfect to ease the quad burn!
The best news about Body Sanctum? They are one of our exclusive GO Play partners so if you rent your car from GO Rentals, you can save 10% on a wide range of massage packages. Shaboom!
Grab your Queenstown car rental and let's take a closer look at some of Body Sanctum's most popular massage packages.
Luxury Escape (90 mins – $219)
If you are looking for a morning or afternoon activity, this 90-minute luxury escape spa package is perfect. Covering all the bases; face, feet and back – they will scrub your feet with coconut milk & coconut sugar rub, then soothe away your tension with an exotic de-stressing back massage and finally rehydrate your tired skin with a relaxing and hydrating Manuka Honey facial treatment. Sounds like heaven to us!
The Ultimate Indulgence (210 mins – $399)
If you have a bit more time to spare, then the Ultimate Indulgence comes highly recommended. This complete treatment goes from head to toe and includes a deluxe spa facial, spa manicure, spa pedicure and luxurious massage. That will leave you nice and relaxed for whatever else you have planned for your weekend away in Queenstown.
Hikers/Skiers Menu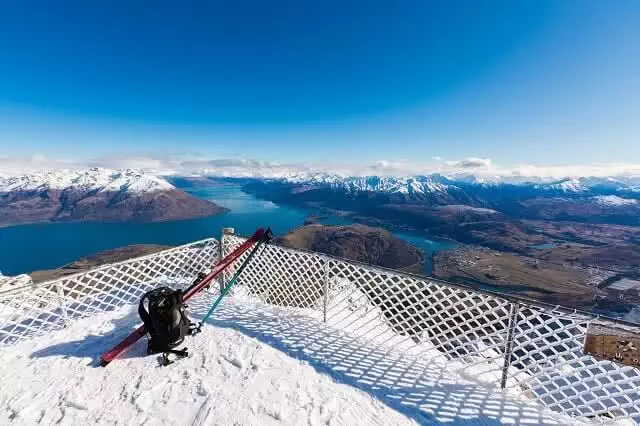 Body Sanctum are really awesome at catering for those who love the outdoors. As we just head into the winter season, they still have special packages available for hikers, however, once the slopes open, these are usually tailored for those who have spent a day on the slopes. They currently have five packages for hikers ranging from 30 minutes to two hours so there is something to suit all budgets and all requirements after a full day out hiking. You can discover all of the Hiker/Skier specials here.
Located in the heart of the city, Body Sanctum is the ideal way to spend a few hours resting and relaxing – whether it's at the end of your trip before you head off or to revive you mid-trip and get you back out on the slopes, make sure you give Body Sanctum a whirl. If you are looking for more ideas of things to do in Queenstown if skiing is not your thing, make sure you check out our Complete Guide to Queenstown for top tips on places to go, where to eat and where to get the best cocktails! We also have heaps of other activities in Queenstown which are part of our awesome GO Play programme so check them out and get planning your trip!
*All images courtesy of Body Sanctum