If you're looking for things to do in Rotorua this winter, you've come to the right place. Better still, if you're looking for free activities in Rotorua this winter, this post is really going to float your boat. Rotorua is an awesome hotspot for things to do with a wide range of adventure, cultural and geothermal attractions. It's one of our favourite places to visit during the winter months and there are some amazing things to do in and around the city. In this post, we are going to be highlighting 13 of the best places to visit in Rotorua this winter.
Whilst there are undoubtedly some amazing things to do in Rotorua that you have to pay for, there are plenty of things that are free and that's the focus of this post. People usually associate tourist hotspots like Rotorua with expensive but it doesn't have to be that way. We reckon there are plenty of ways you can save money on some of Rotorua's best activities, to free up cash to spend money on the activities you really want to try for the first time, like luging or a trip to the Polynesian Spa. The good news for you is that no one knows New Zealand better than us. We genuinely care about your trip at every moment. That's why we've pulled together this super-helpful list of 13 free things to do in Rotorua. That way, you will free up some cash to go and support lots of local businesses that still need all the help they can get, especially during the winter months.
Don't forget, when you rent a car with GO Rentals, you also get access to our exclusive GO Play card that also gives you discounts on over 650 activities and places to stay throughout New Zealand.  Rotorua is one of the most popular destinations for discounts with 34 activity and accommodation providers signing up for our GO Play programme. From zorbing to whitewater rafting, Wai-O-Tapu to the Te Wairoa Buried Village, there are some amazing activities you can try alongside some of these free recommendations below.
Check out 13 of the best places to visit in Rotorua this winter and get planning your next:
1.  Swimming hole at Wai-O-Tapu
View this post on Instagram

Some 500m past the first entrance that leads to Wai-O-Tapu Thermal Wonderland, you'll find a second entrance that takes you down a road to a bridge above a great little swimming hole. The swimming hole exists at a point where two streams meet, one hot and one cold, which makes for a great little pool that is very refreshing indeed.
In fact, there's more than just one awesome place to take a free hot tub in and around Rotorua – check out our recent post on the top four free places to take a hot tub in Rotorua.
2.  Mountain Biking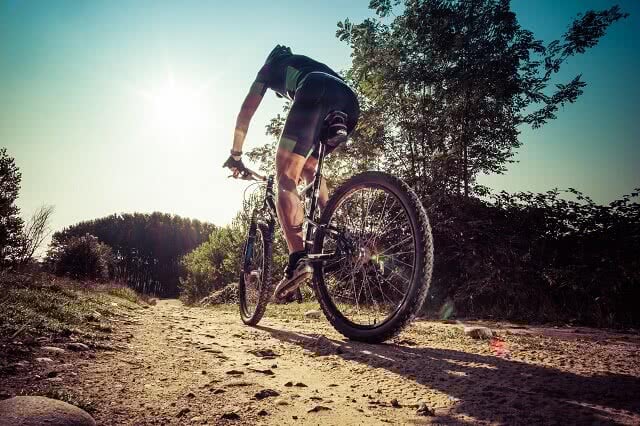 You might not know it, but Rotorua is home to some of the best mountain biking trails in the country, over 160km worth in fact, that visitors from all around the country come to enjoy. Of the many tracks to try a good one is the Moerangi Track with beautiful forest scenery all around. Every year Rotorua welcomes mountain bikers from around the world, both for recreation but also for world championships so if mountain biking is your thing, make sure Rotorua is on your list.
3.  Redwoods of Whakarewarewa
View this post on Instagram

One of the top natural attractions of Rotorua is the mighty Redwoods of Whakarewarewa. The 5,000-hectare forest has a good number of walking trails and mountain biking trails with free entry. The Redwoods (Californian Redwoods to be precise) can grow up to 70m in New Zealand and are nothing short of mesmerising. If you are a big fan of mountain biking, then whether you have your own bike or you need to hire one, a full day in the Redwoods makes for a great day out.
4.  Lake Rotorua
Lake Rotorua is the second largest lake in New Zealand and was formed out of the crater of a volcano over 200,000 years ago. In the winter months, wrap up warm before heading out onto the shores of the calm lake which is a great place to enjoy a stroll with a lakeside trail that lasts around 1.5 hours. You'll see bird and wildlife and a bit of geothermal steam scenery as well.
5.  Rotorua Night Market
View this post on Instagram

If you happen to be staying in Rotorua on a Thursday night then you have to go to the Rotorua Night Market on Tutanekai Street. It's a great night out with the whole town getting together to enjoy the best in local arts, crafts and food. There's also no shortage of entertainment too with live music and other acts featuring regularly! It's pretty cool in the winter months as well – there is something warming about the different food stalls and people all huddled around.
6.  Saturday Market
View this post on Instagram

If you're not a night owl but don't want to miss out on the market action then you can always go to the Saturday Market in Kuirau Park. Here you'll find an eclectic mix of antiques, arts, crafts, clothes, artisan foods and other fun collectables. A lot of people also go for the freshly made Maori food and bread which always go down well!
7.  Ohinemutu Maori Village
Not far from the shores of Lake Rotorua, you'll find the Ohinemutu Maori Village, an experience that offers great insight into the Maori way of life. There are some great historical landmarks like the Tamatekapua Meeting House (with Maori carvings) and the Tudor-style St Faith's Church which was built in 1914.
8.  Okere Falls
View this post on Instagram

The Okere Falls Scenic Reserve is about 20km from Rotorua and is a great place to go to enjoy a pleasant walking trail that leads to the impressive Okere Falls themselves. It's a beautiful sight and comes with the added bonus of being a place that whitewater rafters come down which is thoroughly entertaining to watch as well. Winter is one of the best months to check out the falls as the winter rains often mean that there is plenty of water cascading over the falls.
9.  Government Gardens
View this post on Instagram

Another beautiful attraction is the Government Gardens on Hinemaru Street. An important historical site, the land for the gardens were gifted by Maori to be enjoyed by the people of the world. The gardens are huge with over 400,000 plants to take in as well as buildings like the Rotorua Museum, Blue Baths and Gardner's Cottage.
10. Kerosene Creek
View this post on Instagram

Another great spot to take some time for is the hot pools at Kerosene Creek, a short 30-minute drive from Rotorua. The main waterfall forms a delightful pool which is the most common spot to relax but further upstream there are also a number of smaller jacuzzi-like pools which are also great to enjoy.
11. Kuirau Park
View this post on Instagram

We briefly mentioned Kuirau Park as the place for the Saturday Markets but it's also where you can visit a geothermal public park. The walking tracks you follow take you past some great features like hot springs, mud pools, a crater lake, gardens and more. It's also a good place to enjoy a bbq or picnic on a sunny day.
12. Rainbow Mountain
View this post on Instagram
If you're wanting to get a great view of Rotorua and its surroundings then walking the summit track of Rainbow Mountain is a spectacular way to do it. The 90-minute trek to the top is a good excuse to get some fresh air and stretch the legs. Before all this, you'll be able to also do the short 15-minute walk to the two stunning crater lakes as well!
13. The Blue and Green Lakes
View this post on Instagram

The Blue and Green Lakes are the beautiful jewels of water known as Lake Tikitapu and Lake Rotokakahi which sit side by side and are great places to enjoy beautiful and peaceful walks. Many people walk to the spot in between where you can see them both and appreciate their contrasting colours. You can also enjoy water activities like swimming, boating and jet skiing as well.
Some great activities in Rotorua without breaking the bank!
So, if you're planning a trip to Rotorua this winter, you definitely don't have to break the bank! There are of course plenty of amazing attractions in Rotorua that you can pay for and plenty of them that are part of our exclusive GO Play programme – Rotorua is known as the adventure capital of the North Island and there are lots of things to do all year round.
Related Posts
Updated: 7 April 2022
Book a vehicle for this trip
We recommend: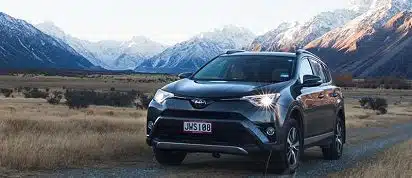 Intermediate 4×4
Toyota Rav 4
Seats

5 seats

Large Bags

3

Small Bags

4

Transmission

Auto trans