At GO Rentals, we pride ourselves at not only being experts in car rentals but experts in travel experiences as well! That's because over time we've built up all the collective local knowledge we have and turned it into some great resources for our customers to use.
It's often just as fun researching a trip as it is doing the actual trip. With our travel blog, trip planners, complete guides and hidden gems there's a wealth of knowledge at your fingertips.
To give you a better idea of what they all are we've described in detail below!
GO Travel Blog and Trip Planner
The GO Travel Blog is where we have all the latest news, advice and tips about travelling in New Zealand. It covers activities and attractions, as well as popular annual events that take place throughout the year.
Examples of this include our recent blogs about the best places to go parasailing in New Zealand, best mountain biking trails in New Zealand and best museums in New Zealand as well as blogs about big events like the Kathmandu Coast to Coast Challenge and the World of Wearable Art Festival.
The GO Trip Planner features over 80+ itineraries of varying lengths (3 days – 28 days) from starting points in Auckland, Wellington, Christchurch and Queenstown.
They are extremely detailed itineraries that include recommended driving routes (with distances and driving times), must-see attractions/must-do activities and recommended vehicles for your trips as well.
They're a great reference point for visitors to plan their own adventures, enabling you to do so in an informed way so you can get the most out of your time.
Complete Guides and Hidden Gems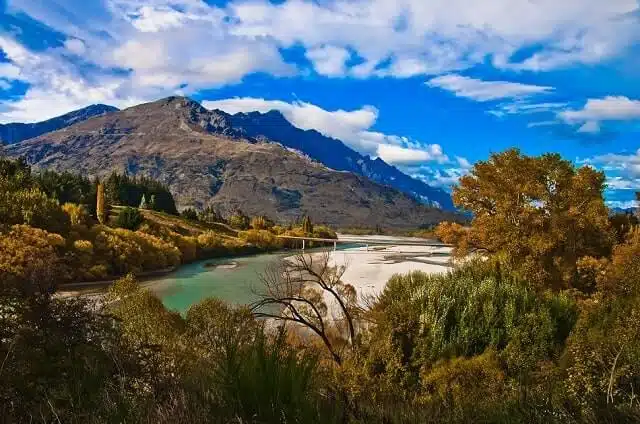 For those who already know where they're going to be during the time in New Zealand, our Complete Guides are a great way to learn more about all the major cities across the country.
Comprehensive and regularly updated, they contain tips about the best places to stay and eat as well as sights to see and things to do. There are 15 cities/regions covered from the top of the North Island to the Deep South and are a great one-stop shop for all the essentials for New Zealand's most popular destinations.
For those looking for an experience off the beaten track, our Hidden Gems guides are a great place to go to find some inspiration. As the name suggests, we've handpicked places that visitors won't have heard about but us locals know are fantastic townships to visit for their own unique qualities.
Whether it's visiting the gold mining town of Cromwell or enjoying the relaxing waters of Hanmer Springs you'll find a one-of-a-kind experience to suit your interests and ensure you have a memorable trip.
GO Play Card!
We not only do we provide guides and itineraries for our customers – we make it more affordable for them too. This is all made possible through our GO Play card which all our customers receive with their rental!
Our GO Play card is essentially a discount card that customers can use at over 200 businesses and tourist operators right throughout New Zealand.
The activities include a wide variety of interests to please a good mix of individuals. If you're after an adrenaline rush you've got things like the AJ Hackett Bungy and Bridge Climb in Auckland or a skydive in Wanaka.
If you're looking for something a bit more relaxing then it's hard to look past a spa experience at Body Sanctum in Queenstown or a dolphin discovery in the Bay of Islands.
The other great thing about the GO Play Card is that once you have one, it doesn't just end when your rental ends. It's yours to use forever! That's right, FOREVER!!!
It's a great little bonus akin to a gift that keeps on giving no matter where your escapades take you now and in the future!

Drive away with more!
As you can see, GO Rentals offers so much more than a regular car rental operator providing its customers with the ultimate travel experience. We want you to get as much out of your rentals and your adventures as you can and we'll continue to add to and improve our travel guides, itineraries and resources well into the future!
Related Posts