Dunedin is an iconic city in New Zealand, renowned for its unique Scottish roots, its vibrant culture and its close proximity to stunning scenery along the Otago Peninsula. It's also a great city to take a road trip from with some awesome places less than a few hours drive away.
We thought we'd share our top picks of destinations within 3 hours drive of Dunedin so you can take your adventures outside the city and explore the region at large.
1. Taiaroa Head (48 minutes drive)
View this post on Instagram
The stunning Otago Peninsula sits at the top of our list as one of the must-see places when visiting the great city of Dunedin. It's one of the most stunning bits of natural scenery to be seen anywhere in the world and Taiaroa Head is the perfect place to see it at its very best.
Less than an hours drive from the city centre, Taiaroa Head is found at the tip of the Otago Peninsula with breathtaking views overlooking the Otago Harbour. What makes the scene even more enchanting is the historic lighthouse from the 1840s (amazing Instagram shots to be had here). It's also home to the Royal Albatross Centre where you can see the nesting areas of the magical Northern Royal Albatross.
2. Moeraki (1 hour 3 minutes drive)
View this post on Instagram
We're fortunate to have some pretty special natural attractions in New Zealand and one of the most unique can be found at Moeraki, specifically the Moeraki Boulders Beach.
The Moeraki Boulders are, of course, the natural attraction we are talking about and have captivated locals and visitors alike for hundreds of years. They are a collection of spherical boulders, some weighing up to several tonnes, that sit on the shore of the beach. Scientists believe them to be calcite concretions over 65 million years old but their mysteriously perfect form fills visitors with all sorts of wonder.
3. Kaka Point (1 hour 21 minutes drive)
View this post on Instagram
There's some great coastline to see on the East Coast of the South Island and Kaka Point is a great example of it.
Named after the native bird, the Kaka, Kaka Point is a quiet spot on the edge of The Caitlins, an important area of diverse natural scenery. Its long sandy beach (which is also a great surfing spot) is what attracts most visitors but there is also some great bushwalks to enjoy too. The lighthouse that overlooks a formation of rocky islets is also a beautiful sight to see.
4. Oamaru (1 hour 31 minutes drive)
View this post on Instagram
Heading up the coast an hour and a half north of Dunedin you'll find Oamaru, the largest town of North Otago and fast becoming one of the most popular visitor destinations in the region too.
Oamaru has some great sights and attractions to enjoy. At the heart of it is its Victorian Precinct built in the style of the era, much of it in Oamaru stone. One of its iconic buildings, an old granary, is now home to Steampunk HQ – a museum dedicated to the genre of Steampunk. They also have a lovely public garden, the Whitestone Cheese Factory tour and the Oamaru Blue Penguin Colony which is always a crowdpleaser.
Related post – 10 Fantastic Things To Do In Oamaru
5. Alexandra (2 hours 27 minutes drive)
View this post on Instagram
Alexandra is an inland town in Central Otago and is known for experiencing the most distinct seasons in the country, often being the hottest, driest and coldest place in the country over the course of a year.
It's also a great place to visit to enjoy the finer things in life as the town is rich in nearby orchards and pinot noir vineyards. It's also a popular area for mountain biking and hiking with some wonderful trails to discover and explore. The Clock on the Hill is one of the town's quirkier attractions that you won't want to miss as well.
6. Timaru (2 hours 37 minutes drive)
View this post on Instagram
Back on the coast, the port city of Timaru is another fine destination with an interesting origin. It was built on solidified lava flows from the eruption of a volcano with the ominous name of Mount Horrible.
People from across the region will flock here in the summer to enjoy the beach and park areas of Caroline Bay. Its coastal walk along the boardwalks at sunrise is one of those things you just have to get up for during a visit here. There's also a great farmer's market every Saturday morning, the South Canterbury Museum (which has a replica of Richard Pearce's famous early plane (flown before the Wright Brothers according to locals)) and the serene and tranquil Timaru Botanic Gardens.
7. Invercargill (2 hours 38 minutes drive)
View this post on Instagram
The great thing about Dunedin is that you can literally get to the bottom of the South Island in less than 3 hours drive and Invercargill is the city you'll find there.
Invercargill is a great place to go for automotive history buffs as it's the place where the legendary Burt Munro lived and built his Indian Scout, which he later used to get a land speed record at the Bonneville Salt Flats. His bike is on display at E Hayes and Sons which is just the start of the automotive attractions that also includes Motorcycle Mecca, Bill Richardson's Transport World and Demolition World.
Related post – 11 Incredible Things To Do In Invercargill
8. Cromwell (2 hours 49 minutes drive)
View this post on Instagram
The historic town of Cromwell is a great time capsule experience to enjoy as a town with origins from the gold mining era of the 1860s.
This history is very apparent and visible in the town with several attractions allowing you to see and feel what it was like back in those times. This includes Cromwell's Heritage Precinct, a recreation of the Old Town (with some of its original buildings) that were moved before it was submerged by the Clyde Dam project. The town also has the Goldfields Mining Centre where you can pan for your own gold as well as some wonderful orchards as the where you'll find the best stone fruit in the country.
Related post – A Hidden Gem Guide To Cromwell
9. Omarama (2 hours 51 minutes drive)
View this post on Instagram
Last but not least, the furthest place to visit in just under 3 hours from Dunedin is Omarama, a small town with a population of a few hundred people in the farming heartland of the Canterbury region.
Omarama sits in a picturesque basin between some epic mountain ranges and is about an idyllic place as you can imagine. There are some amazing sceneries to enjoy like the Clay Cliffs and the landscapes along Lindis Pass. You could alternatively take to the skies in a glider for a truly spectacular view via the good people at Glide Omarama. To top that all off, you can then soak and relax in the wonderful hot tubs at Hot Tubs Omarama, admiring the mesmerising views before you.
Some awesome destinations within 3 hours drive of Dunedin
As you can see, there are some fantastic places to visit within reasonable driving distance of Dunedin. Road trips are going to become increasingly popular in years to come so now's the best time to get ahead of the pack (via one of our Dunedin rental cars) with some great adventuring, creating memories that will last a lifetime.
Related Posts
Book a vehicle for this trip
We recommend: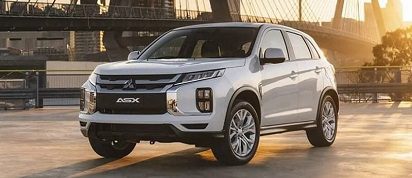 Compact SUV
Mitsubishi ASX
Seats

5 seats

Large Bags

1

Small Bags

2

Transmission

Auto trans